I was recently fortunate enough to go deer hunting in Minnesota on a trip sponsored by the U.S. Concealed Carry Association.
It was an amazing experience and my first real big game hunt.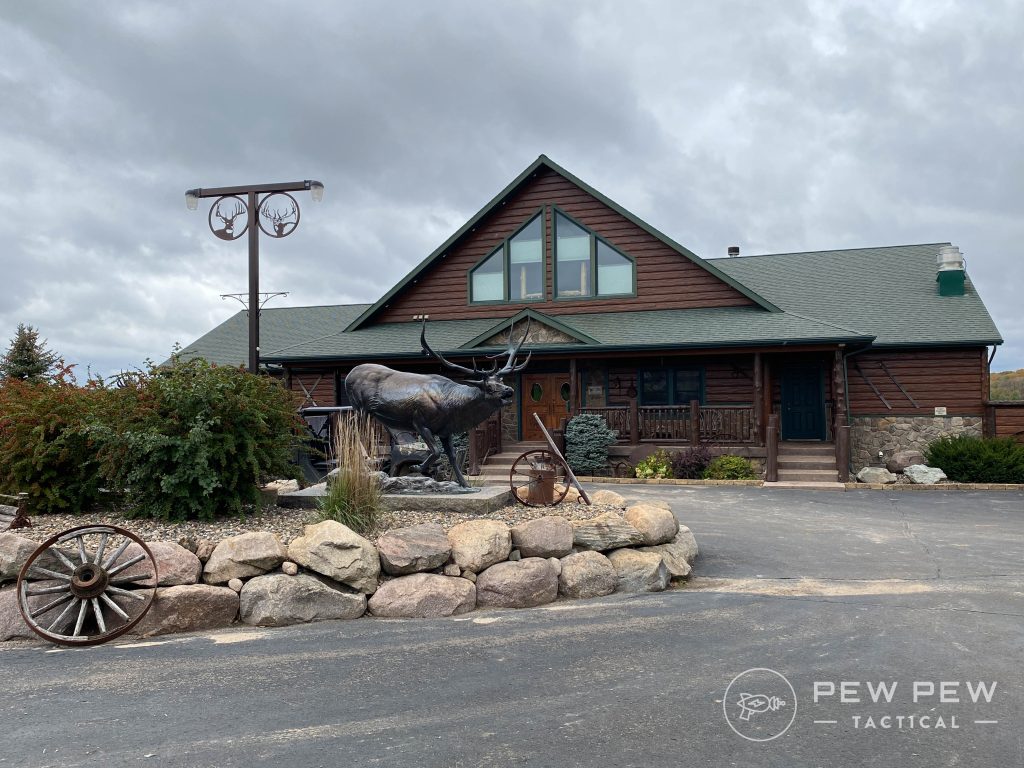 So I was pumped to get to head to Minnesota to try my hand at hunting.
Like any good writer, I documented my adventures and musings as I wound my way through the woods in search of the perfect deer.
So, read on to learn more about hunting and the lessons I learned along the way.
Table of Contents
Loading…
A New Adventure
Many reasons kept me from hunting over the years, even though I was raised around it.
An estranged father, moving away from family to the mountains of Colorado, then running search and rescue for years all contributed to my lack of knowledge.
I didn't know how, but I was always interested.
A few years ago, I attended a hunter safety course and actually got out for dove hunting. I didn't do very well but had a good time.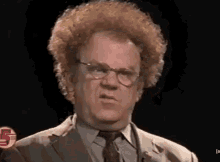 Part of my hesitation was based on my ignorance of the law. From the outside looking in, it felt like you needed to be part attorney to navigate the various laws surrounding hunting.
I had often backed up game wardens on calls where they handed out massive penalties. Yet still, I was intrigued.
I watched MeatEater religiously and learned as much as I could. Fast forward to 2021 when opportunity knocked.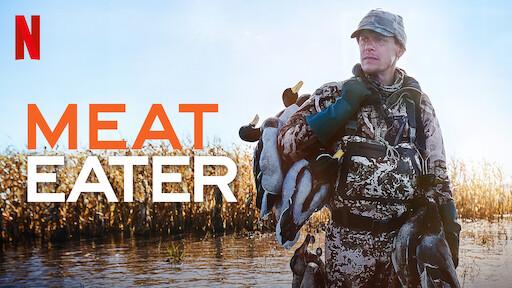 Buck Fever
After retiring from law enforcement, I came on full-time with Pew Pew Tactical. And the wheels of my first big game hunt had already been set in motion.
In mid-October, Eric and I flew out to a USCCA sponsored event at Autumn Antler's Hunting Lodge in Minnesota.
When we drove through the very tall outer fence, and then the inner fence, I began to have Jurassic Park flashbacks.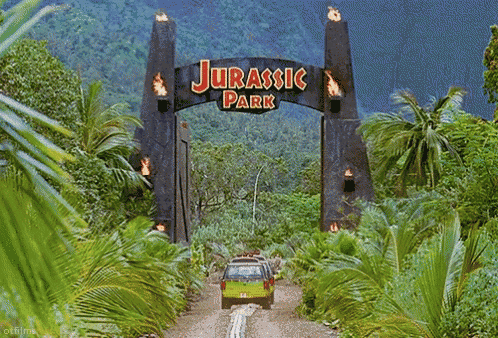 After passing through, it was evident we were in for an impressive experience. The lodge was incredible, a hunter's dream.
That night, our USCCA hosts, Kris and Spencer, greeted us. We met with several other hunters and planned our hunt the next morning.
The next morning, we ate a stellar breakfast courtesy of the lodge staff. Afterward, we got together with our guides Kylie and Dan.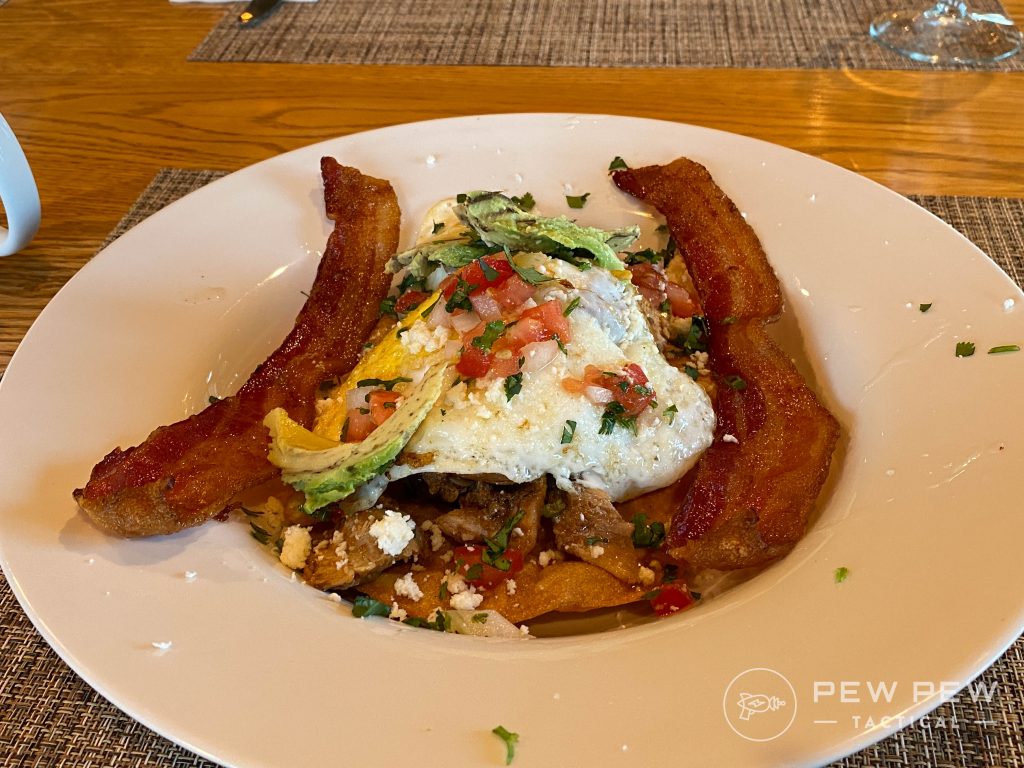 Riding in a side-by-side, we drove across the ranch, amazed at its beauty. Wide-open and serene fields were surrounded by old-growth deciduous forests in full October glory.
Deer stands dotted the environment as we headed out to the field to check zero. I shot roughly one MOA and was happy to head out.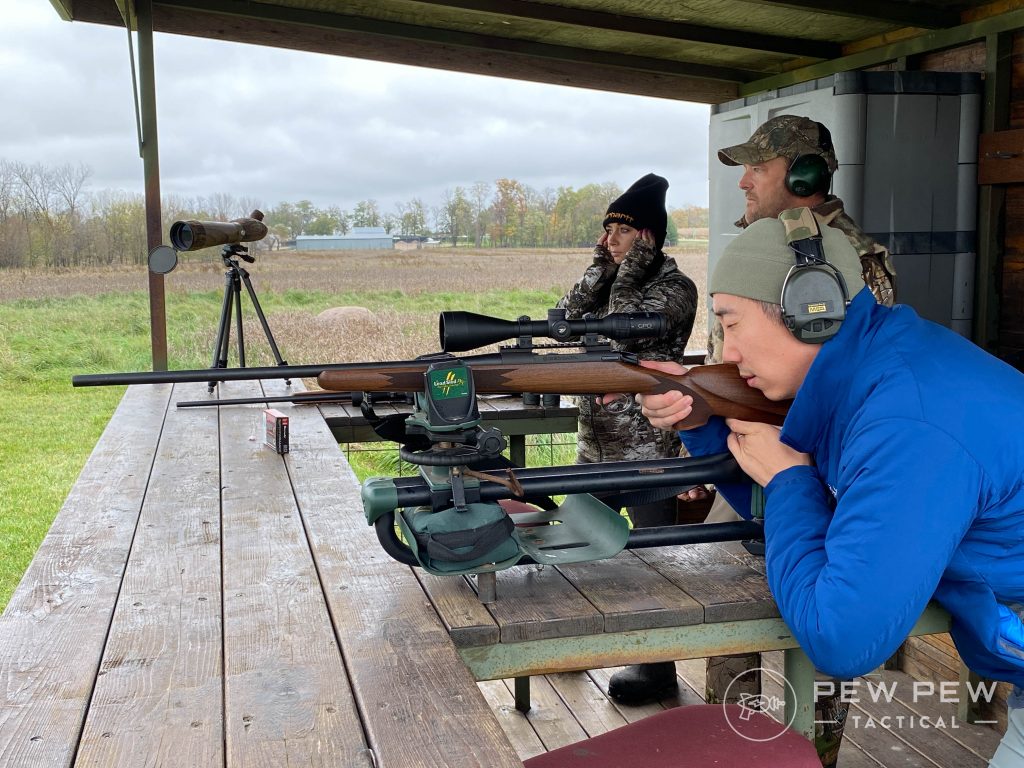 We rode into the woods then. The morning mist had not quite burned off and the combination of cool air and damp, fallen leaves, was intoxicating.
Not too long after, Eric got his deer. It was a bit of a stalk, but not my story to tell.
Through the Grass
We headed back to the lodge for lunch, then Dan and I went to another stand at the border of a field and the forest.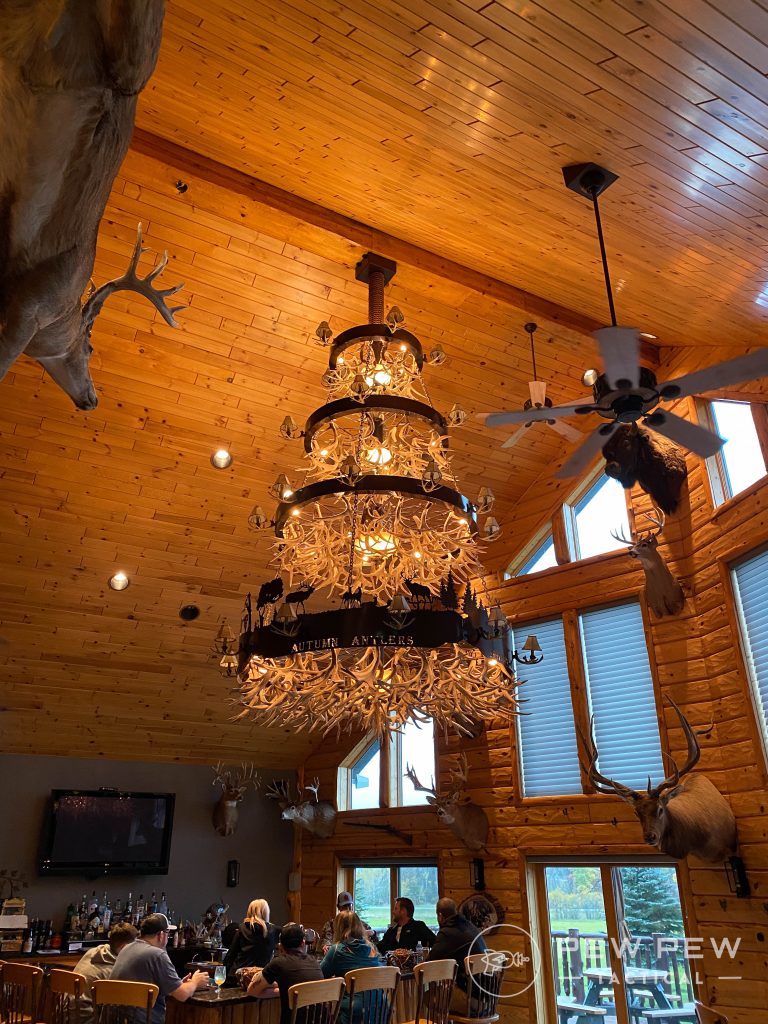 Just before dusk, three big bucks emerged from the tree line and walked the area between the woods and field, snacking on grasses.
This proved the old adage of being rewarded for patience as we had waited a couple of hours and dusk rapidly approached.
I learned so much on this trip and one of the first things was how important antlers are – particularly in identifying one buck from another.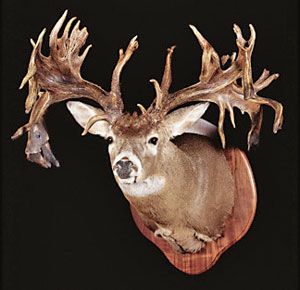 They vary wildly in height, spread, the number of tines, and points. Sometimes they're typical, generally meaning symmetrical.
Other times they can look mottled, chunky, even mooselike, or with big appendages. These are called atypical.
These distinctions, unknown to me before, became important when Dan and I discussed the many deer we saw.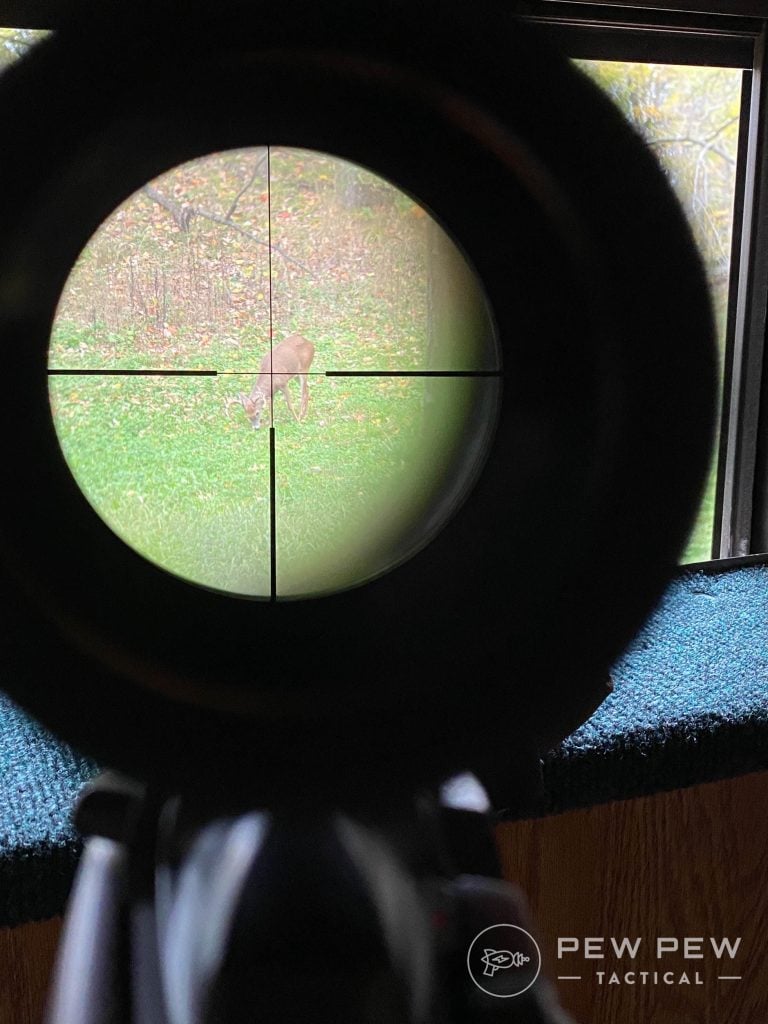 My guide pointed out one that was a nice shooter and I made ready by easing my rifle out the window and onto the shooting bag set up on the sill.
Suddenly, the trio spooked, then fled into the woods, whitetails in the air.
Dan swore softly. I felt disappointed, but I absolutely enjoyed the experience. We sat in the quiet, eyes peering in all directions.
Not five minutes after, the trio emerged from the woods yet again, walking through the field grazing.
Dan ranged them at 98 yards with the binoculars and I started tracking the buck with the scope.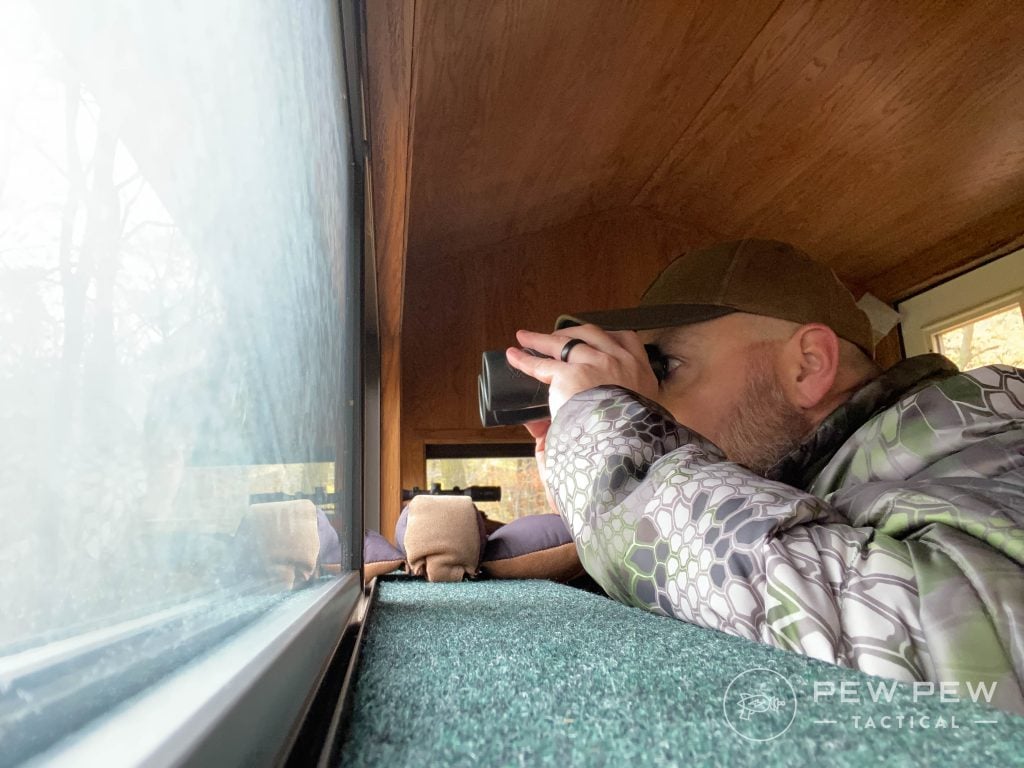 As I sighted my crosshairs on his heart and lungs, I realized the buck was just over a small hill and his vitals were slightly below the grass line.
While I could not explicitly see the area where I wanted to hit him, I knew where it was based on the location of his shoulder.
Dan encouraged me to shoot through the grass, reminding me I knew where to aim.
I've been through a number of situations that have taught me to take decisive action without hesitation when the circumstances called for it. And that feeling kicked in here.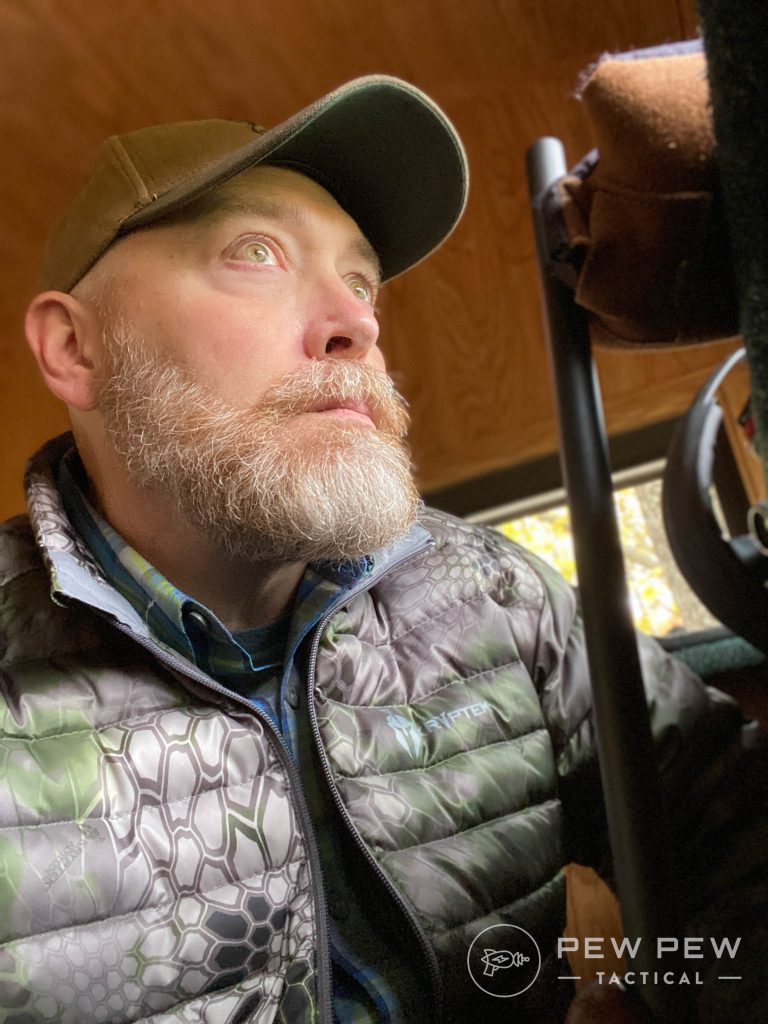 Determined, I announced to Dan I was taking the shot.
I placed my crosshairs in the grass over my target, took a deep breath, let it out slowly, then pressed the trigger.
The rifle jumped in my hands. Its report was enormous in the stand, but then I heard a thwack in the field where the bullet struck the deer.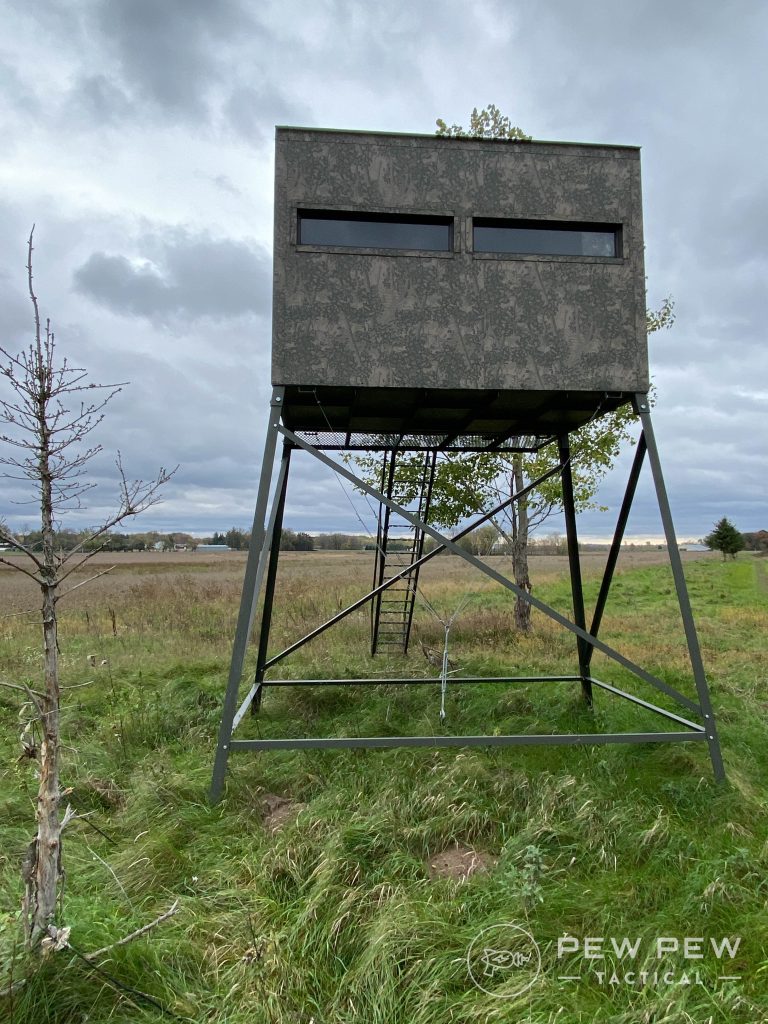 As I regained sight picture, the deer no longer stood in my scope…but I wasn't 100% sure what happened.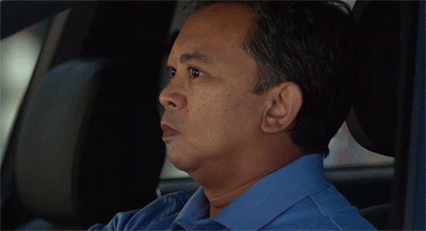 Dan's face split with a huge grin and he reached out to give me a fist bump. After I hesitantly reciprocated, I loaded another round in the gun and watched for a minute, letting the experience wash over me.
I had a deer down. My first deer.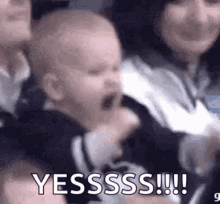 Just like that, the emotions swept back in. The excitement returned tenfold and my legs were shaking a little as I climbed down the stairs.
I slung the rifle and stalked out into the tall grass to find the buck while Dan brought the buggy.
After a while, I came across him and saw he was a magnificent beast. Up close, he was so much bigger than the scope let on.
I saw that my shot, while not perfectly where I thought I'd aimed, took him out immediately. I was pleased he did not run and more importantly, did not suffer.
Dan soon arrived with the buggy and we attempted to pull the monster into the basket. The first effort failed when we heaved and realized he was super heavy!
Eventually, we loaded the 12-point buck into the basket and took him to the butcher on site.
What It Wasn't
I have an idea of what goes into most hunts — the advanced work like finding land to hunt, locating game with trail cams, and glassing for hours.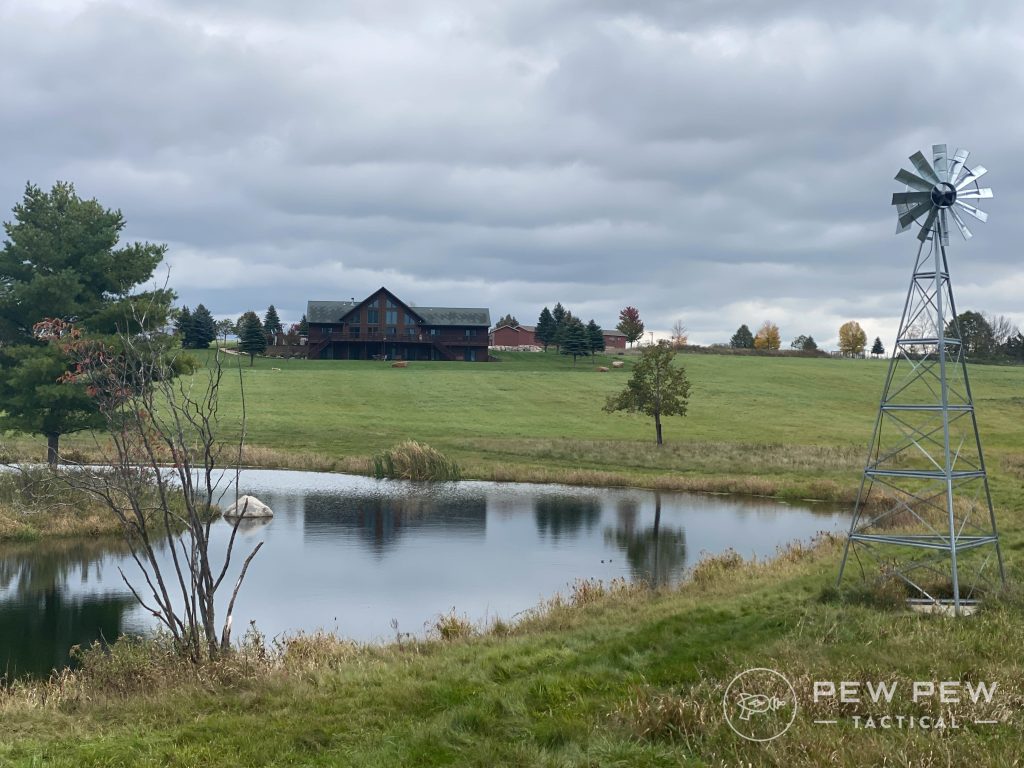 Doing your homework is crucial. Understanding the state and local laws which you must apply for licenses and tags requires some knowledge or at the least research.
You have to understand your quarry, know its habitat, and its habits. And you must invest in good gear and train with your equipment.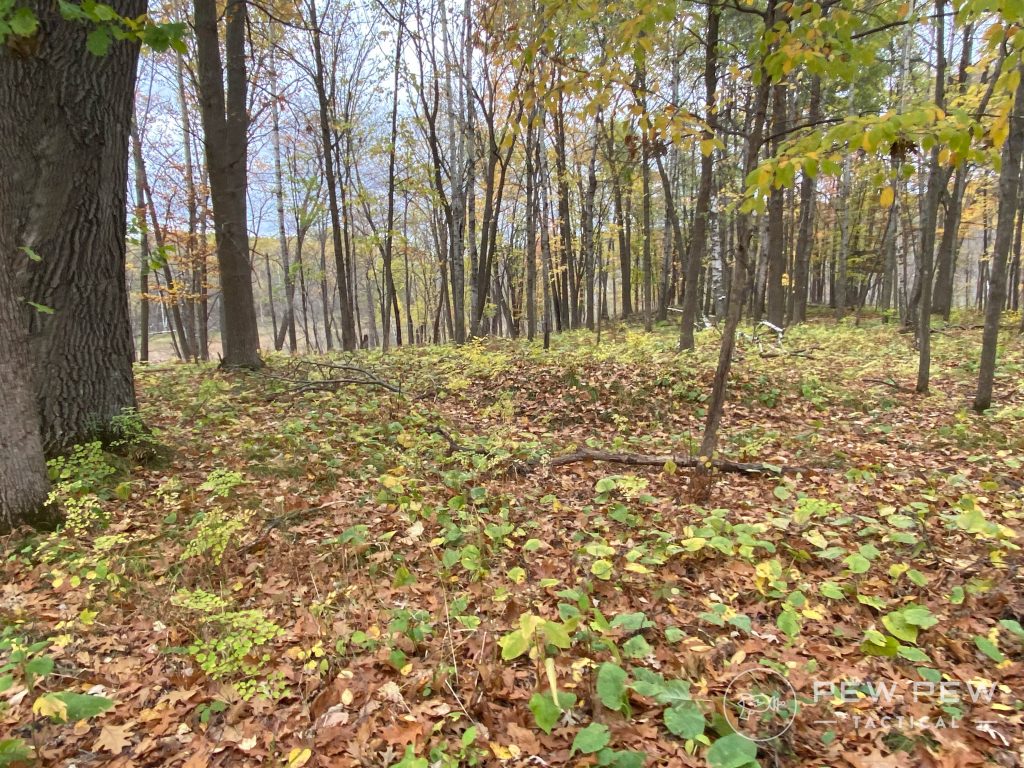 You can do all these things and still get completely skunked. And even if all these things come together and you get an animal down, the work has only just begun.
My hunt took place in a "high-fence preserve," I was treated to amazing meals, hunted at a leisurely pace, and there was game aplenty!
I wasn't about to begrudge myself some handicaps considering my late start in hunting.
I soaked it all up and feel better prepared for the harsher realities of my next hunt.
Conclusion
I'd like to thank a number of people for making this happen. First and foremost, Kris and Spencer from USCCA put the whole event together.
Jim, CEO of Autumn Antlers was a fountain of information and a great host. Kenny expertly butchered our harvests and provided other drinkable delectables.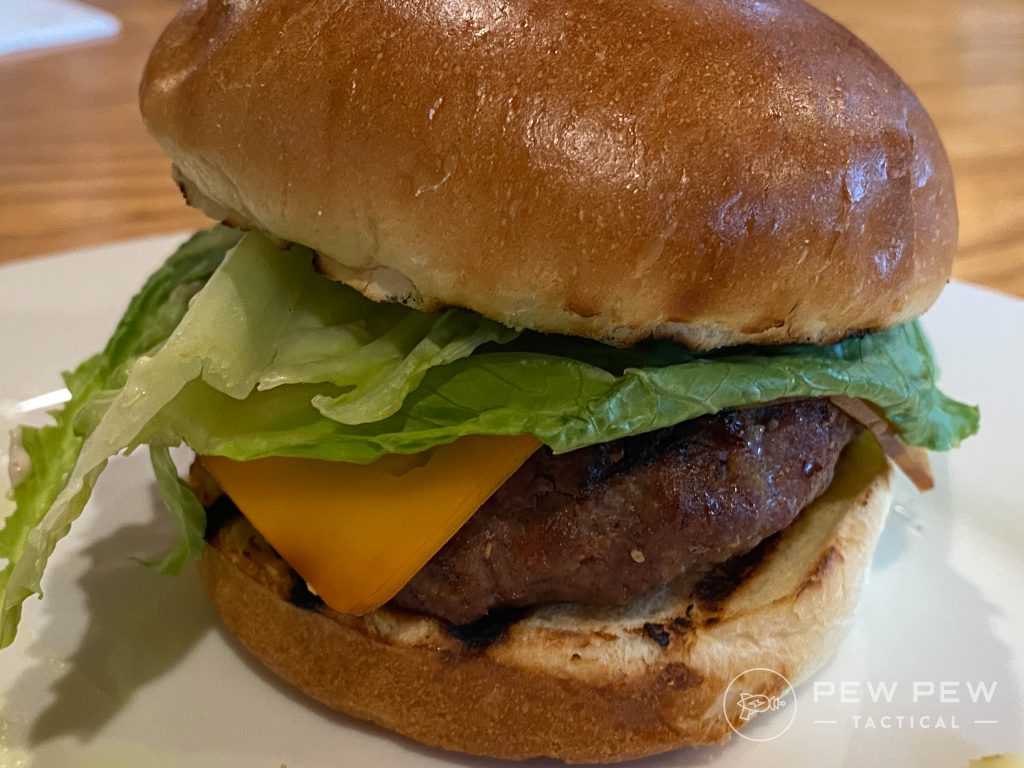 Shannon offered unwavering hospitality and Brian and Jeff prepared amazing meals that had me loosening my belt by the end of the brief trip.
Finally, I'd like to thank Kylie, and especially Dan, who helped put me where I needed to be and patiently coached me through something I've wondered how to do for a long time.
I'm happy to once again be a part of a long-standing tradition that I can pass on to my children.
What was your first hunt like? Let us know in the comments below. For more on hunting, check out our Introduction to Hunting.
The post My First Deer Hunt: Lessons from the Field appeared first on Pew Pew Tactical.